Long Hair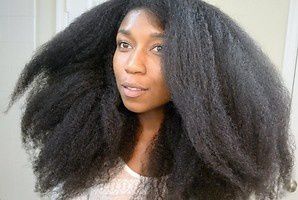 but that if a woman has long hair, it is her glory? For long hair is given to her as a covering. 1Corinthians11:15
Long hair has always been attractive to women and nice to contemplate in common sense. But in spiritual way long hair has a meaning that we would like to share with God's people. Furthermore, we're going to find out the woman that the bible telling about. Is that a woman in flesh or a prophetic woman? Revealing also the name of the person who provided long hair to her.
In fact, this passage is purely prophetic that's why it require the explanation to help our understanding. Then we will no longer be infants, tossed back and forth by the waves, blown here and there by every wind of teaching and by cunning and craftiness of people in their deceitful sheming. Instead, speaking the truth in love, we will grow to become in every respect the mature body of him who is the head, that is, Christ. Ephesians4:14-15.
Let us read Numbers6:1-21
The Lord said to Moses, 2 "Speak to the Israelites and say to them: 'If a man or woman wants to make a special vow, a vow of dedication to the Lord as a Nazirite, 3 they must abstain from wine and other fermented drink and must not drink vinegar made from wine or other fermented drink. They must not drink grape juice or eat grapes or raisins. 4 As long as they remain under their Nazirite vow, they must not eat anything that comes from the grapevine, not even the seeds or skins.
5 "'During the entire period of their Nazirite vow, no razor may be used on their head. They must be holy until the period of their dedication to the Lord is over; they must let their hair grow long.
6 "'Throughout the period of their dedication to the Lord, the Nazirite must not go near a dead body. 7 Even if their own father or mother or brother or sister dies, they must not make themselves ceremonially unclean on account of them, because the symbol of their dedication to God is on their head. 8 Throughout the period of their dedication, they are consecrated to the Lord.
Here is the explanation; the bible says Proverbs25:2 " it is the glory of God to conceal a matter...We understand that long hair in prophetic language means wisdom, power or glory of God. By the time God was dealing with Israel He didn't want to reveal himself to them. Why? because it was Levitical priesthood time; that means early morning. Unfortunately, it is forbidden to give a blessing in the morning according to Moses law. Proverbs27:14 " If anyone loudly blesses their neighbor early in the morning, it will be taken as a curse. This is the reason God command Moses to tell everyone who going to make a vow of Nazirite to keep long hair and even not to drink wine. We understand that having hair cut and drink wine in prophetic language means to die. That's why Jesus would say to John18:11"Put your sword away! shall I not drink the cup the father has given to me?. The Man who dedicated to Lord as a Nazirite is Samson. However, Samson meaning is sun child; bright sun. You will noticed that the Angel warned his parents before He even was born. Judges13:5" You will become pregnant and have a son whose head is never to be touched by a razor because the boy is to be a Nazirite, dedicated to God from the womb.
Samson is the shadow of Jesus Christ in Old Alliance.John8:12" When Jesus spoke again to the people, he said," I am the light of the world. Whoever follows me will never walk in the darkness, but will have the light of life.
"As love is strong as death". Song to Song8:6, Samson falls in love with a woman from Philistine. Apparently, Samson was wrong to engage a relationship with a woman from the nations according to Moses law. Deuteronomy7:3 " Do no intermarry with them. Do not give your daughters or to their sons or take their daughters for your sons.
Apparently, Samson was wrong to engage in a relationship with a woman of nations.
No,he wasn't wrong; Samson knew that his job was to marry a woman from the nations. Judges14:1-3 " Samson went down to Timnah and saw there a young Philistine woman. When he returned, he said to his father and mother,"I have seen a Philistine woman in Timnah; now get here for me as my wife. His father and mother replied,"Isn't there an acceptable woman among your relatives or among all our people? Must you go to the uncircumcised Philistine to get a wife? But Samson said to his father," Get her for me. She is the right one for me".(His parents did not know that this was from the Lord, who was seeking an occasion to confront the Philistines; for at that time they were ruling over Israel.)
By the time they were together, Delilah was bothering Samson to find out about his great strong. Judges16:15-16" Then she said to him," How can you say,'I love you', when you don't confide in me? This is the third time you have made a fool of me and haven't told me the secret of your great strength. With such nagging she prodded him day after day until he was sick to death of it.
Eventually; Samson decided to tell her the truth. Judges16:17 Finally, Samson told her the truth. "I have belonged to God ever since I was born, so my hair has never been cut. If it were ever cut off, my strength would leave me, and I would be as weak as anyone else." We understood that by telling her the truth Samson was in process of transferring the long hair to Delilah.
That mean the revelation we received of Jesus Christ. 1Corinthians2:7-10" No, we declare God's wisdom, a mystery that has been hidden and that God destined for our glory before time began. 8 None of the rulers of this age understood it, for if they had, they would not have crucified the Lord of glory. 9 However, as it is written:
"What no eye has seen, what no ear has heard, and what no human mind has conceived"[b]— the things God has prepared for those who love him—
10 these are the things God has revealed to us by his Spirit.
So what does woman means in prophetic language? Isaiah 62:4 "You will no longer be spoken of as 'Azuvah [Abandoned] or your land be spoken of as 'Sh'mamah [Desolate]; rather, you will be called Heftzi-Vah [My-Delight-Is-In-Her] and your land Be'ulah [Married]. For Adonai delights in you, and your land will be married."
In prophetic language woman means land of God; in other word woman means Church.
1Corinthiens3:9 " For we are God's co-workers; you are God's field, God's building."
Brother Paul say;1Corinthians14:6 " Now, brothers and sisters, if I come to you and speak in tongues, what good will I be to you, unless I bring you some revelation or knowledge or prophecy or word of instruction? However in doctrinal way woman[flesh] has to cover head during the cult.
1Corinthians11:5-13 " Follow my example, as I follow the example of Christ.
2 I praise you for remembering me in everything and for holding to the traditions just as I passed them on to you. 3 But I want you to realize that the head of every man is Christ, and the head of the woman is man,[a] and the head of Christ is God. 4 Every man who prays or prophesies with his head covered dishonors his head. 5 But every woman who prays or prophesies with her head uncovered dishonors her head—it is the same as having her head shaved. 6 For if a woman does not cover her head, she might as well have her hair cut off; but if it is a disgrace for a woman to have her hair cut off or her head shaved, then she should cover her head.
7 A man ought not to cover his head,[b] since he is the image and glory of God; but woman is the glory of man. 8 For man did not come from woman, but woman from man; 9 neither was man created for woman, but woman for man. 10 It is for this reason that a woman ought to have authority over her own[c] head, because of the angels. 11 Nevertheless, in the Lord woman is not independent of man, nor is man independent of woman. 12 For as woman came from man, so also man is born of woman. But everything comes from God.
13 Judge for yourselves: Is it proper for a woman to pray to God with her head uncovered? 14 Does not the very nature of things teach you that if a man has long hair, it is a disgrace to him, 15 but that if a woman has long hair, it is her glory? For long hair is given to her as a covering. 16 If anyone wants to be contentious about this, we have no other practice—nor do the churches of God.
Revelation3:6 " Whoever has ears, let them hear what the Spirit says to the churches.