Hymn of the Lord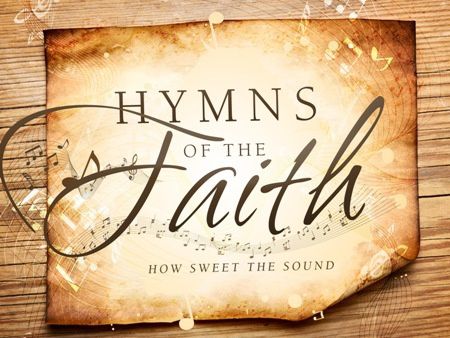 Psalms 137:4 " How can we sing the songs of the Lord while we are in another land?"
By reading this scripture, the first thing we notice is the suffering and lack of the liberty which people were experiencing. The main question is to know; what is happening to this people? What they did to be in such a bad situation? What does foreign land mean?The bible say Hosea4:6 " my people are destroyed from lack of knowledge."Because you have rejected knowledge, I also reject you as my priests; because you have ignored the law of your God, I also will ignore your children. We understood that knowledge open the door of the kingdom of heaven. That's the reason we need the explanation of everything in the bible. 2Timothy3:16-17 " All Scripture is God-breathed and is useful for teaching, rebuking, correcting and training in righteousness, 17 so that the servant of God[a] may be thoroughly equipped for every good work..Here is the explanation of the Psalms137:4 Foreign land represents Moses law. Why? Romans7:14-24 " We know that the law is spiritual; but I am unspiritual, sold as a slave to sin. 15 I do not understand what I do. For what I want to do I do not do, but what I hate I do. 16 And if I do what I do not want to do, I agree that the law is good. 17 As it is, it is no longer I myself who do it, but it is sin living in me. 18 For I know that good itself does not dwell in me, that is, in my sinful nature.[c] For I have the desire to do what is good, but I cannot carry it out. 19 For I do not do the good I want to do, but the evil I do not want to do—this I keep on doing. 20 Now if I do what I do not want to do, it is no longer I who do it, but it is sin living in me that does it.
21 So I find this law at work: Although I want to do good, evil is right there with me. 22 For in my inner being I delight in God's law; 23 but I see another law at work in me, waging war against the law of my mind and making me a prisoner of the law of sin at work within me. 24 What a wretched man I am! Who will rescue me from this body that is subject to death?
By receiving Moses law we had been sold as slave to sin. We understood that sin represents the world which is under control of the devil. The same illustration is resumption in the shadow by Jeremiah25:4-10 " And though the Lord has sent all his servants the prophets to you again and again, you have not listened or paid any attention. 5 They said, "Turn now, each of you, from your evil ways and your evil practices, and you can stay in the land the Lord gave to you and your ancestors for ever and ever. 6 Do not follow other gods to serve and worship them; do not arouse my anger with what your hands have made. Then I will not harm you."
7 "But you did not listen to me," declares the Lord, "and you have aroused my anger with what your hands have made, and you have brought harm to yourselves."
8 Therefore the Lord Almighty says this: "Because you have not listened to my words, 9 I will summon all the peoples of the north and my servant Nebuchadnezzar king of Babylon," declares the Lord, "and I will bring them against this land and its inhabitants and against all the surrounding nations. I will completely destroy[a] them and make them an object of horror and scorn, and an everlasting ruin. 10 I will banish from them the sounds of joy and gladness, the voices of bride and bridegroom, the sound of millstones and the light of the lamp."
Nebuchadnezzar king of Babylon represent Satan who controlling the world and every one who hasn't the spirit of Christ. Romans8:9 " And if anyone does not have the Spirit of Christ, they do not belong to Christ. We understood that our body is the real foreign land which put us under control of the Devil. Romans7:9-12" Once I was alive apart from the law; but when the commandment came, sin sprang to life and I died. 10 I found that the very commandment that was intended to bring life actually brought death. 11 For sin, seizing the opportunity afforded by the commandment, deceived me, and through the commandment put me to death. 12 So then, the law is holy, and the commandment is holy, righteous and good.
So what does song mean Judah?Genesis 29:35 " She conceived again, and when she gave birth to a son she said, "This time I will praise the Lord." So she named him Judah.[e] Then she stopped having children. Leah was not loved by Jacob however when she conceived Judah. She understood that the kid Judah has to brought joy to her. That means the kid will bring happiness in family; her and Jacob[God]. So that Jesus could say Matthew5:17-18 "Do not think that I have come to abolish the Law or the Prophets; I have not come to abolish them but to fulfill them. 18 For truly I tell you, until heaven and earth disappear, not the smallest letter, not the least stroke of a pen, will by any means disappear from the Law until everything is accomplished. We understand that Leah represents Moses law according to the prophecy. The real Judah is our savior Jesus Christ who has accomplished the prophecy of Moses in the Book of Deuteronomy33:7" And this he said about Judah:
"Hear, Lord, the cry of Judah; bring him to his people. With his own hands he defends his cause. Oh, be his help against his foes!"
In other word the real Judah is Isaiah8:20 " Consult God's instruction and the testimony of warning. If anyone does not speak according to this word, they have no light of dawn.